There are over 3 million registered & non-registered NGOs in India. Almost all of them accept donations. The best thing to donate to NGOs and non-profit organisations is not just money though.
If you are willing to contribute towards charity there are several ways to help the needy. Helplocal India, the unique NGO discovery platform shares some things you can donate to in non-profit organisations.
Things to donate to NGOs: Checklist
Discover 8 unique donations to an NGO by which you can help shape a bright future for the needy in India or abroad.
Hygiene essentials
NGOs are run with the help of individuals who charity for their cause. WHen looking for things to donate to an NGO, daily hygiene items are one of the best things to donate at a non-profit organisation.
Shampoos, toothpaste, sanitary pads, first-aid items, toilet papers etc. can be of great use, therefore, try to donate them.
Sponsor a child
Non-profit organisations working for the betterment of children accept donations in the form of child sponsorships. If you are willing to help an NGO in the long term, sponsoring a child is a worthy act of kindness.
Children are the future of the nation and deserve education to build their careers.
Clothing & uniforms
Donate clothing at an NGO to support children living there. You can also support children at the non-profit organisation by donating school uniforms. Clothes are one of the most useful things to donate.
The best time to donate uniforms and clothing is during festival seasons or when their school is about to open.
Things to donate: food
Food is one of the most critical things to donate to an NGO. You can provide fresh, home-cooked food to an NGO. If you are not short of funds you can also add chocolates and bakery items to the list.
If you donate food as a part of a group, it'll help you feed more people that you can help as an individual.
Things to donate: Furniture
Furniture is an essential material for infrastructure at any organisation. If you are donating to an NGO, add some chairs, tables, stools, beds or anything else you are able to donate to the organisation.
If you can't donate new, used furniture is available at almost half or less price. Buy some and donate whatever you can.
Donate scholarships
Scholarships are a great help to bright children who wish to achieve their goals in life. If you come across such an orphan, or even an unprivileged child, you should sponsor their education if you can.
If you are short on funds, seek help from your family or friends. Your small contribution can enlighten the life of a brilliant mind!
Things to donate: Books
Books are the best friends of children who like to study. When thinking of helping children at an NGO, donate syllabus books, story books and other good reads to keep the children motivated.
Education is the best gift you can give to a child. Help someone study and progress in life, in return you'll receive pure blessings.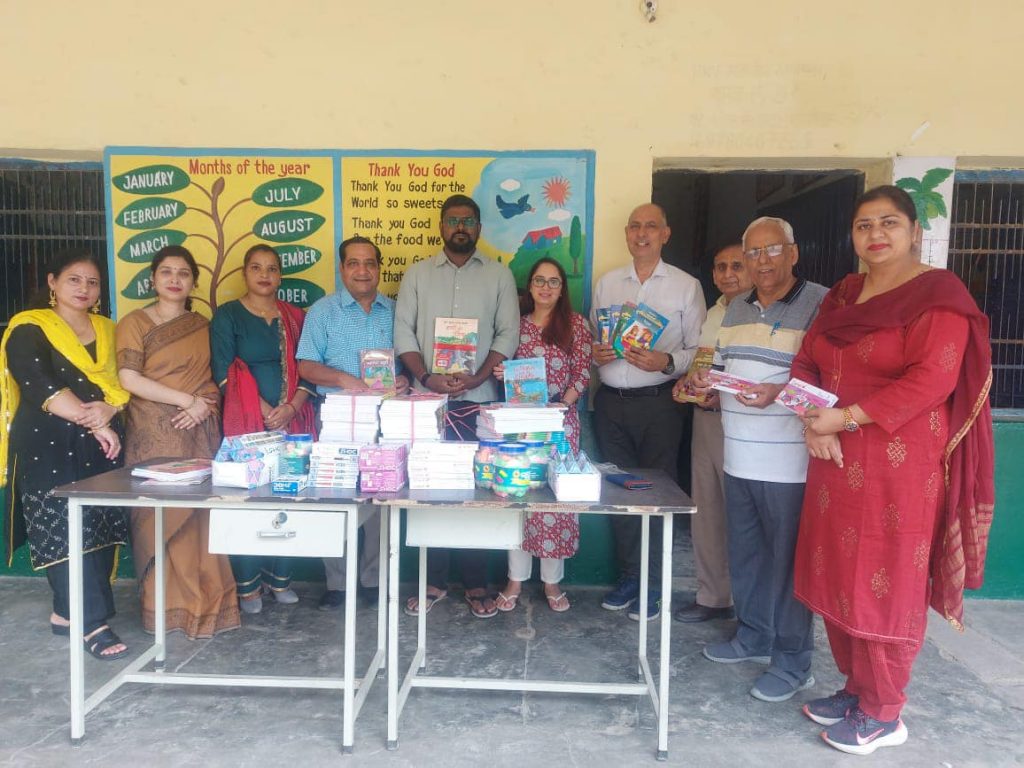 Volunteering at an NGO
No help is small if you do it whole-heartedly and also, not every help is monetary. If you can't donate funds, furniture, food or anything else to an NGO, start volunteering with the non-profit organisations.
Reach out a local NGO and start helping them in their daily activities or special programs.
Conclusion: Things to donate to a non-profit organisation
NGOs run better if supported by people who wish to see a positive change in the world. Be an enlightened mind and support NGOs in your locality with whatever ways you can.
If you run an NGO in India, let's team up! Helplocal India is a unique NGO discovery platform that lists unique NGOS for free. Send an email to start a conversation. It will be great working with you!
Helplocal India is the social venture of Upreports Infotech, an online marketing agency in India supporting local and global businesses with SEO, content, branding, ORM, and growth consulting.
Connect with Helplocal India on Instagram
Discover some unique Indian NGOs
Also, discover: