India holds 18% of the global population but sadly has 4% of the world's water. Nearly 86% of people in India lack access to toilets. This is where the water NGOs in India come into action.
These foundations help to provide critical communities with water resources. Help local India presents 10 unique water NGOs in India that are helping provide access to sanitation nationwide.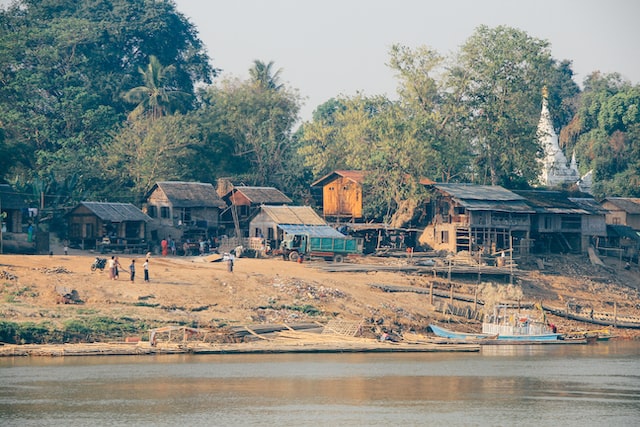 Unique NGOs working for water in India
1. Sehgal Foundation
Sehgal Foundation has worked in water and sanitation for more than 2 decades. It began in arid regions of India, including Haryana, Bihar and Rajasthan.
At present, the NGO for water is functional across all of India. The NGO has helped save millions of gallons of water through rainwater harvesting.
2. Water for people in India
Water for people India functions on the principle of access to high-quality drinking water, sanitation and hygiene (WASH). The non-profit organization works at ground level for marginal communities.
The NGO for water has benefitted more than 50 million individuals in India. It has built resources of supply, storage and testing water.
3. Bhumi: NGO working on water in India
Bhumi got recognition after it successfully led the drive 'Revive Lakes'. It was Bagaluru, where the NGO successfully rejuvenated dried lakes. The project involved the removal of 7000 kgs of waste.
More than 250 volunteers worked days and nights to clean the garbage. It gave a new life to lakes in Bangalore and Karnataka.
4. Water NGO: Swades NGO
Swades NGO understands that every individual should have access to clean toilets. The awareness drive was successfully created through street plays, rallies and other community programs.
The NGO works for water bodies conservation in the state of Maharashtra.
5. Watershed Organization Trust (WOTR)
With its wings spread across 7 Indian states, WOTR has helped more than 3750 villages access clean water and sanitation. 'Water is the core of everything' is their philosophy.
Participants from nearly 63 countries have enabled WOTR to improve the lives of more than 4 million people in India.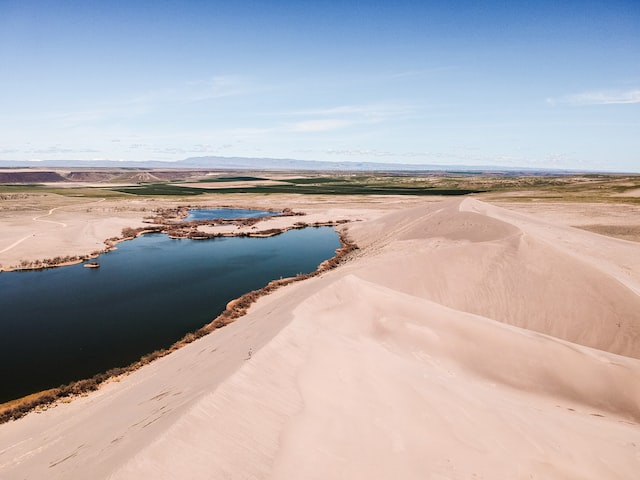 6. Sankalp Rural Development Society
Sankalp Rural Development Society is dedicated to providing cleaner water resources across India. The NGO has formed several rainwater harvesting projects focused on creating sustainable water resources.
The water is used for households, agriculture, borewells and replenishing underground water levels. The NGO was formed by Sikander Meeranaik.
Check out some unique NGOs for water conservation in India!
7. NGO for Water: Navjyoti India Foundation
NIF has primarily helped marginalized Indian women gain the status of equality. Navjyoti India Foundation also aims to protect the environment and water bodies.
The non-profit organization has been actively doing lake restoration, ponds and other water bodies across India. With its multidisciplinary approach, the NGO is helping create a sustainable nation.
8. Gramin Vikas Samiti
GRAVIS is working for clean water and access to sanitation across India. The foundation is active in Uttarakhand, Rajasthan and Uttar Pradesh.
The NGO has helped build over 6000 tanks, 588 berries and 263 naadis. It has benefitted over 1.3 million lives with its water conservation drives.
9. Rural Development Organization (RDO) Trust
RDO is committed to delivering sanitation across its areas of operation. The Nilgiri NGO has allowed the marginal section population to avail of toilets.
The NGO was formed by a man named Mahalingam, who raised the issue of health and sanitation in the Nilgiris. At present, the water NGO is creating wonders in the state.
10. Sustainable Alternatives for Rural Accord (SARA)
SARA was inspired by Mahatma Gandhi's dream project, 'Village Swaraj'. Their 'Swagrama' initiative focuses on self-growth, leading to overall village development.
Water conservation is the essence of the drive. The NGO deliberately works to rejuvenate lakes, ponds and other water bodies.
Conclusion: Water NGOs in India
More than a million registered NGOs in our nation are working for sustainable growth. The day is close enough that we can reach a 100% supply of clean water and access to sanitation across India.
All we need is to give our individual support! How about teaming up with Helplocal India? We help NGOs get discovered globally. Please send us a mail at hello@helplocal.in to start a chat.
Helplocal India is the social venture of Upreports Infotech, an online marketing agency in India supporting local and global businesses with SEO, content, branding, ORM, and growth consulting.
Explore Helplocal India on Instagram
Discover some more NGOs in India
Also, discover: