Physically and mentally disabled people sometimes depend on others. NGOs work hard to help disabled people of India but still some people are not aware of the non-profit organizations working for their welfare. That's why we planned to create this blog to share the list of top NGOs working for disabled people in India.
In this post, Helplocal will share information, location and contact details of top NGOs for diabled people in India.
NGO for disabled people
Below listed are the top NGOs of India for differently abled people. Let's start!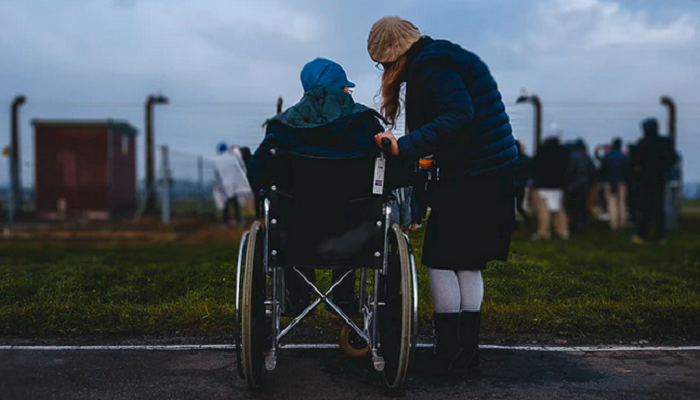 Narayan Seva Sansthan, Rajasthan
Established in 1985, Narayan Seva Sansthan in Rajasthan has helped more than 4,00,000 individuals with surgeries. They also provide free education to the needy people of India. They aim to create a society where people accept differently-abled people of India into their social life.
Address: Sector – 4, Udaipur, Rajasthan
Contact: +91-7023509999
Discover top animal rescue NGOs of Delhi.
Prayatna, Pune
Prayatna in Pune was founded in 1997 by a group of three ladies. They work to provide a multi faceted education to students who are differently abled. Their programme includes Functional Academics, Self Help Skills, Home Skills, Personality Development, Executive Function, Socio Emotional Skills and Vocational Training. Prayatna motive is to promote the rights of the disabled people and expand their opportunities to reach their full potential.
Address: Bungalow #48, Chandan Gardens,Kondhwa, Pune
Contact : 8308295272
Adarsh Charitable Trust, Kerala
Located in Kerala, Adarsh Charitable Trust is also known as "Adrash". This NGO was first opened as a daily care centre for seven differently abled children. After the hard work of trustees and members, it became an organization for disabled people of Kerala. They aim to give every support to the disbaled people to make their life good and easy. Adarsh Charitable Trust has been helping differently abled childrens for the past many years.
Address: X/584 B, Puthiya Road, Ernakulam, Kerala
Contact: +91 8606129988 | 094472 21900
Discover top old age homes in Delhi.
Ritham Special School, Tamil Nadu
Ritham Special School in Rajapalayam, Tamil Nadu was established in 2004 for differently abled children. They believe that diabled children lost their lives by sitting at home. Rhythm Special School gives free education in their early age to give them a better life. Getting education improves their daily living skills such as getting dressed, using the bathroom, communication skills, and eating on their own.
Address: 391, Dharmaraja Big Street, Rajapalayam, Tamil Nadu
Contact: +91 4563-226040, +91 98429 45029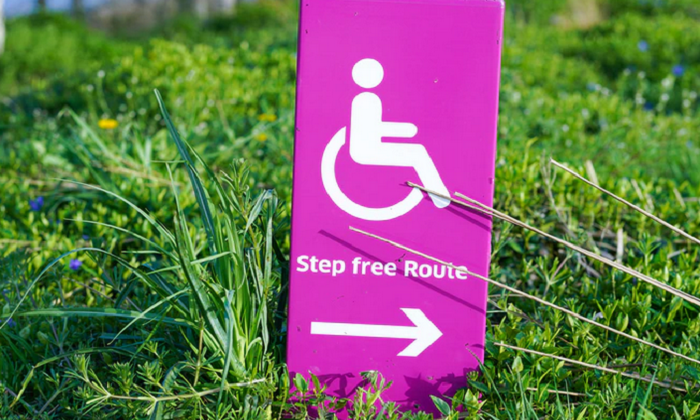 Vikash, Odisha
Vikash in Odisha was founded in 1986. It is based out of Bhubaneshwar. This non-profit organization has covered more than one million individuals in 14 different underdeveloped districts of Odisha. They help poor children who are mentaly and physically weak. Vikash NGO visits homes of Disabled to give them training and therapy. They help the parents of diabled children learn best and easy ways to take care of their differently abled children.
Address: D – 2;7, Industrial Estate, Bhubaneshwar, Odisha
Contact: +91 674 2549187
Connect For, Mumbai
Connect For is a Mumbai, Maharashtra-based non-profit organization that was born to help the differently-abled children in the Mumbai region. Connect For also works for the unprivileged, animal welfare, and environment protection. Their volunteer team is working 24\7 to make a huge impact in society. 
Address: 1608-09, Prasad Chambers Opera House, Mumbai
Contact No: +91 7977347851; +91 8928281214
SOREM, Chandigarh
Society for the Rehabilitation of the Mentally Challenged (SOREM) is a Chandigarh-based NGO working for the upliftment of the challenged children. This NGO's motive is that every differently-abled child learns how to do things by themselves. This organization provides academics, vocational therapy, speech therapy, sports activities, yoga, and co-curricular activities to challenged children.
Address: Sector-36-C, Chandigarh
Contact No: 0172 262 0704
Rehabilitation Society of the Visually Impaired, Lucknow
Rehabilitation Society of the Visually Impaired organization is working for more than 15 years to help visually impaired children. They also have their organizations in Uttar Pradesh or Madhya Pradesh. They provide services like consultancy and training camps to visually impaired children for their better future.
Address: Lucknow, Uttar Pradesh, Madhya Pradesh
Contact No: 0522 407 0138, 9958836145
Top NGOs for Disabled Peoples
Above mentioned are the top NGOs for disbaled people in India. If you are unable to donate money for help, then, you can also join this non-profit organization as a volunteer to help needy people.
Want to help through donations and supplies? Connect with the NGOs near you and start donating!
Follow Helplocal on InstagramFollow Helplocal on Facebook