Hundreds of NGOs are working day and night to uplift the marginal section in Punjab, India. However, only a few of them have impacted the society and are still working hard to bring a positive change in the society. Despite being surrounded by all the troubles prevailing in Punjab, these NGO have enlightened the life of marginal communities by providing daily ration, access to quality education and health care service in the different regions of Punjab.
That's why we decided to create a post sharing the detailed information about the top NGOs in Punjab known for generating valuable results in the society through their fierce determination.
NGOs for social welfare in Punjab
Below are the top NGOs working for social welfare in Punjab, India.
Aagaz Charitable Foundation
This Ludhiana based NGO is working to eradicate illiteracy among the unprivileged of Ludhiana by providing access to quality education. With a motto of "We Care For Our Future Generations", the NGO has aided thousands of underprivileged children using modern teaching methodology.
Address: 655-Gurdev Nagar , Pakhowal Road, Ludhiana
Email: info@aagaz.org
Browse top NGOs of India to volunteer and donate.
Pahal
Unprivileged education and women empowerment is what developing countries desperately need. Jalandhar-based Pahal NGO is also devoted to both these causes in order to achieve an overall development of society.
This willing organization is run by a team of educationalists, doctors, legal experts,phirlantropits, and dedicated students working to successfully elevate the lives of thousands of children.
Address: 36 – New Vivekanand Park, Maqsudan Jalandhar
Email: pahalasadi@gmail.com
Bibi Bhani Memorial Educational Welfare Society
It is a Sangrur based non-profit organization founded in 2003 by Gurjant Singh. They mainly function in the field of health care, unprivileged education, and women's upliftment.
Address: Badbar Road, Longowal, District Sangrur
Email: bibibhani2020@gmail.com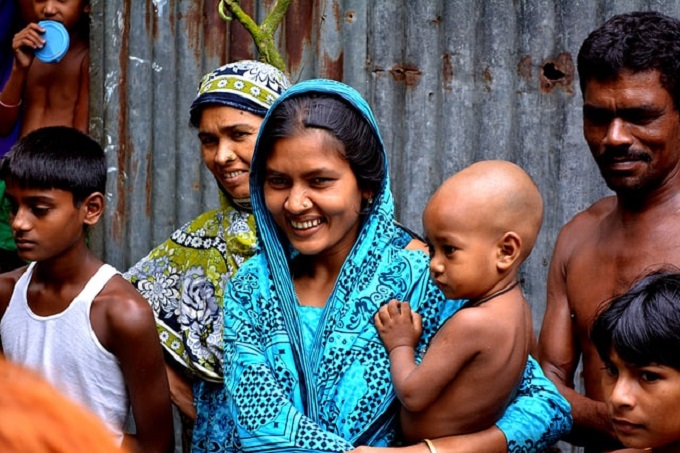 Patiala Foundation
Founded in 2009 by Ravee Ahluwalia, this Patiala based NGO functions on various social welfare projects in Punjab. Join hands with this non-profit organization to bring a positive change in the society.
Address: #144 Charan Bagh, Patiala
Email:contact@patialafoundation.org
MIW Foundation
Mission India Welfare is a Amritsar based non-profit organization founded by Bhaskar Verma, the chairman and managing trustee of MIW Foundation. With an aim to benefit handicapped and the marginal section of the society, the NGO is elevating the lives of thousands of unprivileged children by providing food, shelter and medication for free on a daily basis.
Address: S.G.Enclave, Phase-1, Majitha Road, Amritsar,Punjab
Email: foundation.miw@gmail.com
Contact: +91 997-157-8004
Youth Service Welfare
This human welfare NGO in Amritsar is known for actively conducting drug awareness, blood donation, and women welfare camps in different locations. Youth Service Welfare have been active since 2001 and have done a lot for the welfare of the society.
Address: Amritsar
HELPS Welfare Society
This Ludhiana based non-profit organization aims to build a strong foundation of our motherland. They do work like smart education, uplifting environmental conditions, empowering women, and adding in disaster areas around various locations in India.
Address: Gill Park, Ludhiana, Punjab
Contact: 098030 54088
Nanhe Gulistaan
One of the top NGOs of Punjab working to provide quality education to the unprivileged children of Ludhiana region. They collect funds from the financially well aided people to provide quality education to the needy people of society. 
Address: Building 15-A,Opposite Bcm School, Shastri Nagar, Ludhiana
Email: nanhegulistaan@gmail.com
Contact: +91 8437906699
Smile NGO
Smile is a Bathinda based non-profit organization working for the welfare of underprivileged children in the field of education, healthcare, and livelihood. They are majorly working in the areas which have acute poverty, lack of basic facilities, lack of awareness, and rampant unemployment. 
Address: Main Ajit Road, Opposite Street 9B,Bathinda, Punjab
Contact: +9194655-06001
Email: info@smileeducation.org
Social welfare NGOs of Punjab: wrapup
The above listed are the top NGOs working for social welfare in Punjab, India. Do you run an NGO and want to get listed on our website for free? Email us at hello@helplocal.in to list your non-profit organization on our website for free.
Also read:
Tips to help unprivileged during covid
Tips to stop child trafficking